Big Digital Display

Air Flow Control using AI

Perfect for Cars, Tourist Buses,Cabs & Trucks

Three Stage Filtration with medical grade HEPA Filter
A beast of a machine
Eliminates any harmful particles in the air leading to clean & fresh air.
HEPA Filter
Medical Grade HEPA filter captures up to 99.97% of particles & allergens like dust, smoke, chemicals, pollens, etc.
Active Carbon Layer
Helps in absorption of contaminations and allergens. Also removes bad odour from air..
Automatic Air Flow Control
iCube Air Dash automatically controls the air flow according to the car's PM index.
3 Stage Purification
Pre Filter Net helps to capture big particles resulting in increasing the life of the HEPA & Carbon Filter 
The Best a Car can Get
Engineered with Zero Compromises.
Air Outlet
Air Dash releases the air from these vents.
Pollution Level
Air Dash has a pollution sensor which provides real time 2.5 PM Level.
Fan Speed
Fan speed is automatically adjusted according to Air Quality.
Filter Life
Real time display of Filter Life. Average filter life is 6 months.
We are very proud to present the Air Dash's teaser promo ad. Air Dash is Best-in-Class Car Air purifier with being the only car purifier with digital display in mid-price range. Let us know if you like the teaser.
What's In The Box?
iCube Air Dash Box
FREE Filter – Limited Time Only
Please check Amazon if the offer of Free Filter is still valid. Hurry, this is for limited time only.
Air Dash is designed to fit on your dashboard easily by any customer without any external help. The 2 stickers are manufactured by 3M and ensures top quality glue.
A power adapter is included in every iCube Box which is compatible with any mobile charger in a big car.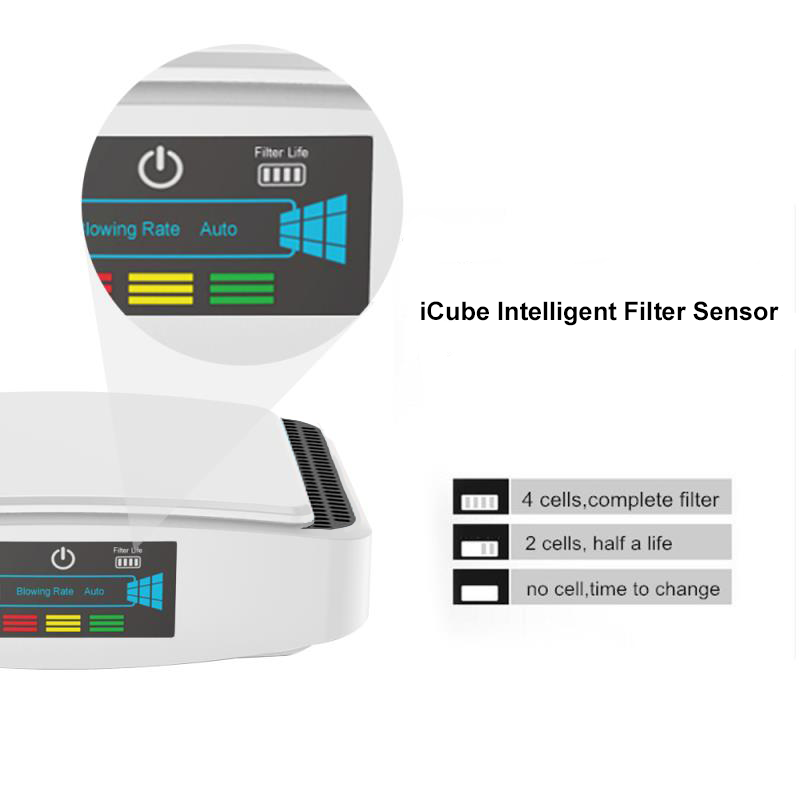 Filter Life Sensor
Filter life on Display
In Air Dash, there is no need to open the top to check the life of the filter as the Air Dash's digital display give you an insight of the filter life.
4 Cells – Awesome Filter

2 Cells – Half Life

0 Cells – Time to replace the filter
Isn't that simple? 🙂
Air Pollution Sensor
Real Time display of Pollution Level
In Air Dash, air pollution is detected and reported in real time on the purifier's screen. Different colors represent different Air Quality levels:
Green – Good Air Quality

Yellow – Moderate Air Quality

Red – Bad Air Quality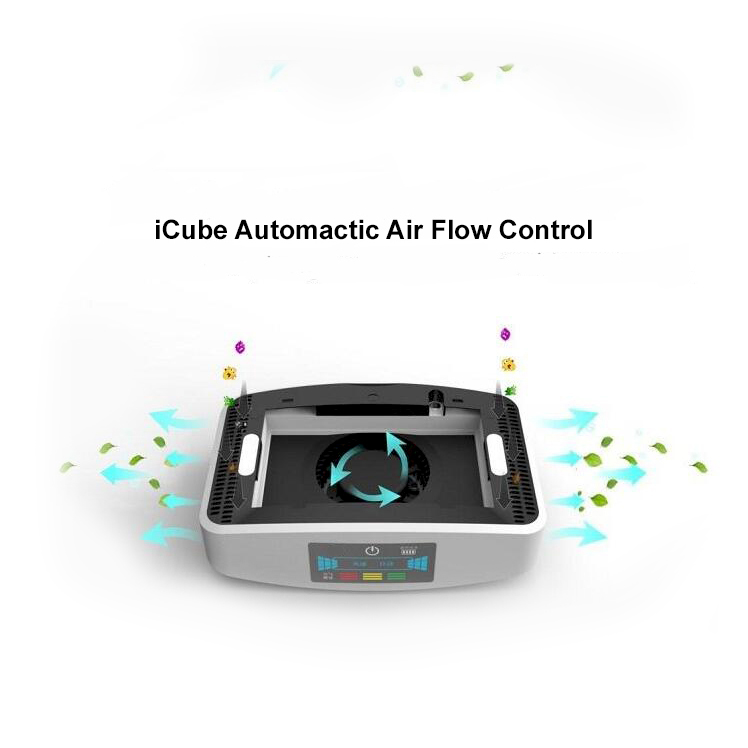 Automatic Air Flow Control
Solid Design For Business
The air flow is automatically controlled by the Air Dash so that the customer does not get distracted by controls and can focus only on driving.
3 Bars – Bad Air Quality

2 Bars – Moderate Air Quality

1 Bar   – Good Air Quality
Love our product? Buy now using your favorite platform.
Get EMI, Cash on Delivery & 10 day replacement Warranty on Amazon & Flipkart.